🍊Brightening Oil Cleanser
Berfungsi membuang segala sisa makeup dan segala kotoran hingga ke liang roma supaya tidak terjadi pori tersumbat yang mengakibatkan blackhead, whitehead dan jerawat. Boleh dijadikan makeup remover.
.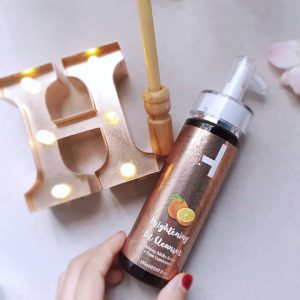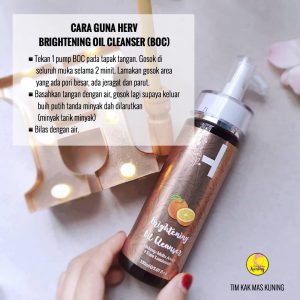 🍑Deep and Glow Exfoliator
Bertindak sebagai scrub untuk buang segala sel kulit mati supaya kulit dapat reborn kembali. Kulit juga akan mempunyai daya serap yang tinggi terhadap segala nutrien drp essence dan serum. Exfoliator ini Agen DETOX and Menanggalkan Sel Kulit Mati di skin.
Tanpa exfoliator , skin u all jadi :
– Pore Clogged – Kulit Kusam dek sel kulit mati dok bertenggek atas skin
– Kulit tak sihat , and Kulit tak Glow .
– Skincare lain x dapat memaksimumkan benefitnya sbb skin dh dihalang oleh Dead Skin Cell
– Jerawat ! Dah Clogged pore maka jerawat pun akan say hello pada skin u all.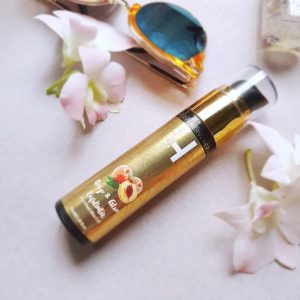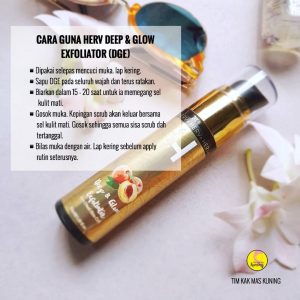 .
.
🌹Luxe Essence Advance

Fungsi Essence adalah untuk beri kulit lebih nutrisi dan kelembapan yang optimum sekaligus pembersih. Ini kerana molekul essence yang lebih kecil dibandingkan dengan serum yang mampu meresap jauh ke dalam lapisan kulit. Kesannya wajah akan nampak lebih awet muda.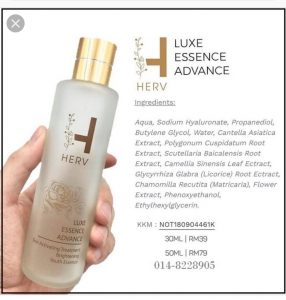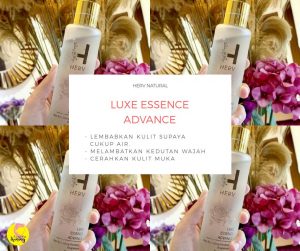 🌹Soothe Hydra Cleanser
Basically Saka Manis Leting ini adalah 2nd cleanser for double cleansing method
" Soothe Hydra Cleanser"
Its DEFINITELY NO SLS.
Sgt2 RECOMMENDED pada
✔️Sensitive Skin
✔️Very Sensitive Skin
✔️Dry and Dehydrated Skin
And Of course Normal to Combination Skin x ada masalah plus
Skin you all akan LEMBAP yg AMAT!
Herv – semua sesuai. Minyak, extra kering, breakout.
:: Skin breakout, sensitive, kekotoran, pori besar – strawberry
:: Utk extra lembap, nk lagi skin super duper power (mean kulit dia normal or kering) , jerawat, skin berminyak – mixberry
Always BACK to BASIC, KNOW your SKIN
Road to glass skin. Jom ramai-ramai.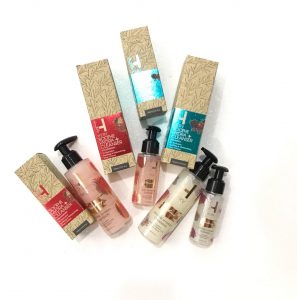 Harga Full Set Herv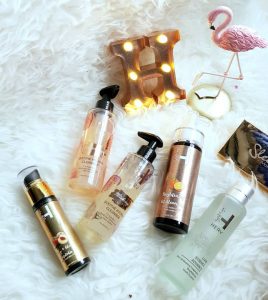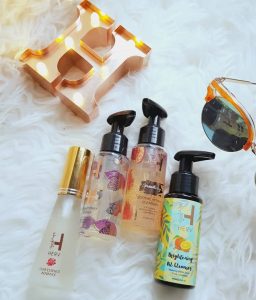 Herv natural🌟
Full set A (RM299)
Oil cleanser 150ml + exfoliator 60ml (rm145)
Essence 120ml rm79
*NEW Soothe Cleanser 150ml rm75
Full set B (RM178)
Oil cleanser 60ml Rm35
exfoliator 60ml rm69
Essence 30ml Rm39
*NEW Soothe Cleanser 60ml rm35
sis cida 0132829456